The average cost for a bachelor party in Las Vegas varies depending on factors such as the number of guests, duration, activities, and of course, entertainment options like strippers for hire in Las Vegas. Generally, you can expect to spend between $1,000 and $5,000 for a memorable bachelor party in the entertainment capital of the world that includes the services of professional strippers.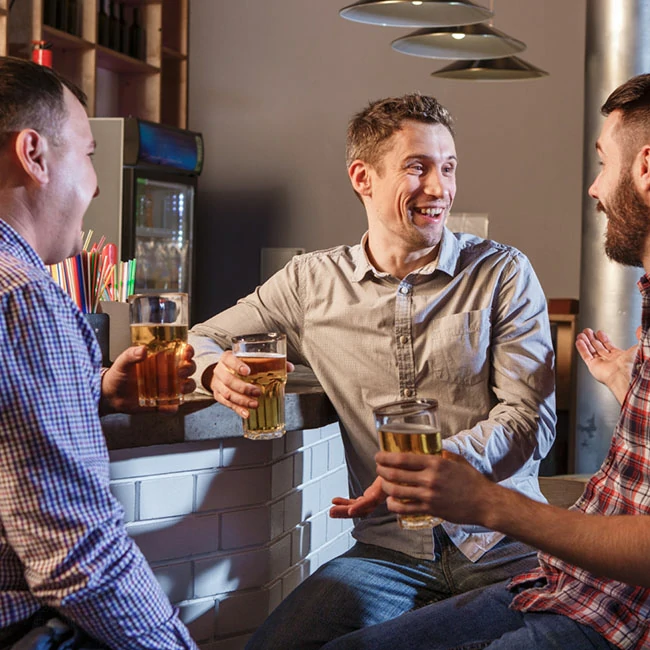 Bachelor Party Costs in Las Vegas
Las Vegas, the city of lights and endless celebrations, is a prime destination for unforgettable bachelor parties. Given its reputation, the costs can vary based on multiple considerations. The table below gives an overview of the different factors that influence these expenses.
Table 1: Factors Affecting Bachelor Party Costs in Las Vegas
| Factor | Description | Average Cost |
| --- | --- | --- |
| Accommodation | Ranges from budget hotels to luxury resorts. Costs depend on location, amenities, and number of guests. | $50 – $500 per night per person |
| Transportation | Options include car rentals, limousines, and rideshares. Costs vary based on mode and distance. | $20 – $100 per person |
| Activities & Entertainment | Encompasses adult entertainment, nightclubs, casinos, and other attractions. | $100 – $500 per person |
| Dining & Drinks | Offers a spectrum from celebrity-chef eateries to casual dining. Costs depend on restaurant choice and personal preferences. | $30 – $100 per person per day |
| Experiences & Adventures | Unique offerings such as helicopter tours, off-roading, and shooting experiences. Costs vary based on the chosen activity. | $100 – $500 per person |
While Las Vegas promises an epic bachelor party experience, the costs can differ greatly depending on individual choices and preferences. It's advisable to budget effectively, ensuring that the groom's last hurrah is both enjoyable and memorable without breaking the bank.
Bachelor Party Packages
Opting for a bachelor party package can simplify the planning process and ensure a memorable experience. These packages often include accommodation, transportation, activities, and, in some cases, the option to hire strippers for the celebration. While the price of bachelor party packages varies, they generally start at around $1,000 per person, depending on the level of luxury and inclusions.
Budgeting Tips For Your Vegas Bachelor Escapade
To make the most of your budget and ensure a fantastic bachelor party in Las Vegas, consider these tips:
Set a clear budget before starting the planning process.

Opt for shared accommodations to cut costs.

Look for deals and discounts on accommodations, activities, and entertainment options.

Plan and book in advance to secure better rates.

Prioritize the activities and experiences that matter most to the groom-to-be.

Consider sharing expenses among the bachelor party attendees to reduce individual costs.
By planning ahead, setting a budget, and making informed choices, you can create an unforgettable bachelor party experience that includes the services of professional strippers for hire in Las Vegas.
Need some more tips on budgeting for a bachelor party? This Nerdwallet article I found shares five tips for planning a bachelor trip on a budget.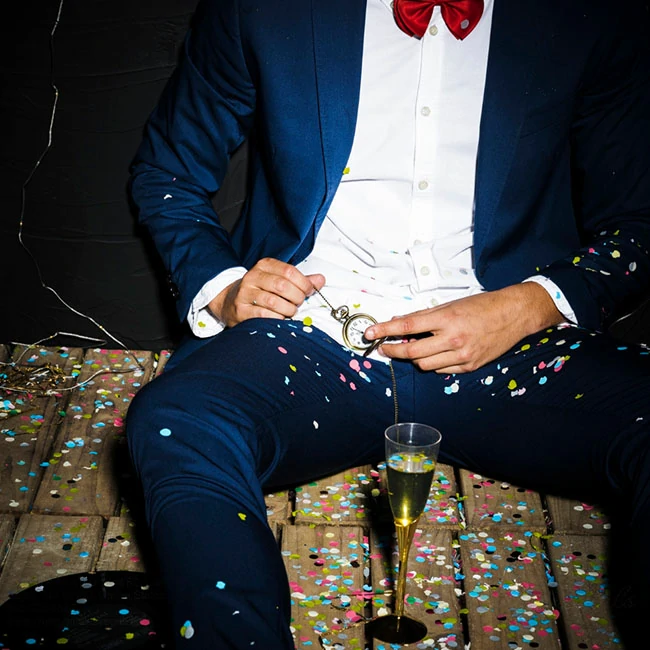 Planning the Ultimate Bachelor Party in Las Vegas
When it comes to planning a bachelor party in Las Vegas, there are numerous factors to consider. From organizing the perfect itinerary to securing the services of professional strippers for hire, every detail contributes to creating an unforgettable experience.
Bachelor Party Clubs and Lounges
Las Vegas is known as the perfect destination for bachelor parties. From world-famous nightclubs to exclusive lounges, the city offers a vast array of venues to dance the night away. Consider booking VIP table service to ensure a memorable and hassle-free evening. 
Bachelor Party Activities and Experiences
To elevate the excitement of the bachelor party, consider incorporating thrilling adventures into the itinerary. Las Vegas offers a wealth of adrenaline-pumping activities for an unforgettable experience. From helicopter rides over the Strip to off-road ATV tours in the surrounding desert, there is no shortage of options to keep the bachelor party entertained. Explore the stunning landscape surrounding Las Vegas while indulging in adventure and bonding with friends.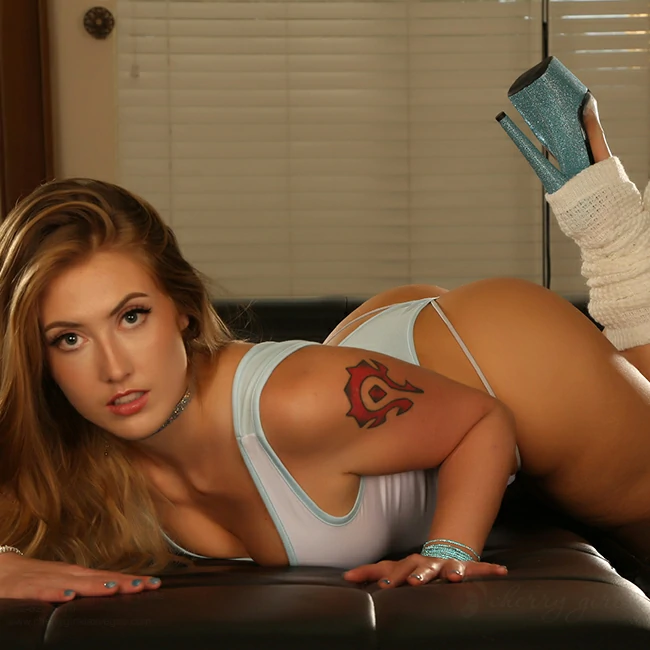 Hiring Professional Strippers For an Upscale Adult Entertainment
No bachelor party in Las Vegas is complete without the element of adult entertainment. Hiring professional strippers can add excitement and intrigue to the celebration. Whether you prefer a private show at your accommodations at Cherry Girls Las Vegas or a visit to a gentlemen's club, Las Vegas offers a wide range of options. 
To ensure an unforgettable experience, it is essential to hire strippers from reputable agencies or clubs that prioritize professionalism and discretion, such as Cherry Girls. Consider booking professional strippers for hire as the highlight of the evening, creating lasting memories for the groom-to-be and the entire bachelor party.
At-Home Strippers and Mobile Services
For a hassle-free experience, consider hiring at-home strippers or utilizing mobile stripper services that bring the entertainment directly to your location. This option ensures privacy and convenience while still enjoying the thrill of professional adult entertainment. At Cherry Girls Las Vegas, we provide upscale adult entertainment experiences in a personal and discreet setting.
Unforgettable Memories: Capturing the Moments
A bachelor party in Las Vegas is a once-in-a-lifetime experience that deserves to be documented. Consider hiring a professional photographer or videographer to capture the memories and ensure that no moment is missed. These professionals can expertly capture the essence of the bachelor party, allowing you and the group to relive the excitement for years to come.
Wondering if you should plan a bachelor party for your engaged buddy? Click here to read our post on who should pay for and host a bachelor party in Las Vegas.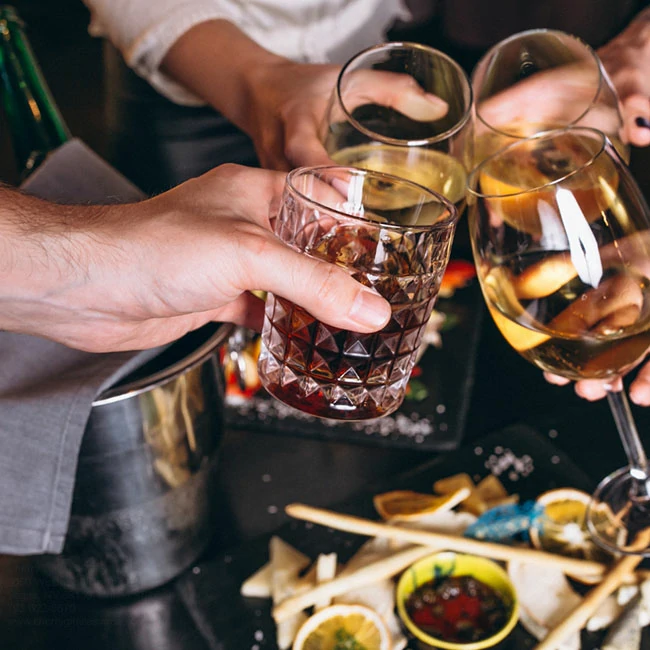 Enjoying Las Vegas Responsibly
Prioritizing safety and responsible behavior is essential when planning a bachelor party in Sin City. Encourage everyone in the group to drink responsibly, arrange transportation in advance, and adhere to local laws and regulations. Ensure that each member of the bachelor party understands the importance of respecting boundaries and treating all individuals involved, including professional strippers, with respect and dignity.
A bachelor party in Las Vegas offers a wealth of unforgettable experiences, upscale adult entertainment, and thrilling adventures. From vibrant nightlife to luxurious accommodations and the option to hire professional strippers for hire, Las Vegas has it all. By considering the interests and preferences of the groom-to-be and the bachelor party group, you can create a bespoke experience that will be cherished for a lifetime.
Cherry Girls Las Vegas Takes Center Stage – Strippers For Hire In Las Vegas
Las Vegas is a city of show-stoppers, but Cherry Girls Las Vegas truly dazzles with our unbeatable range of shows and performances tailored to your every fantasy. Offering a feast for the senses, here's an insight into our show-stopping packages: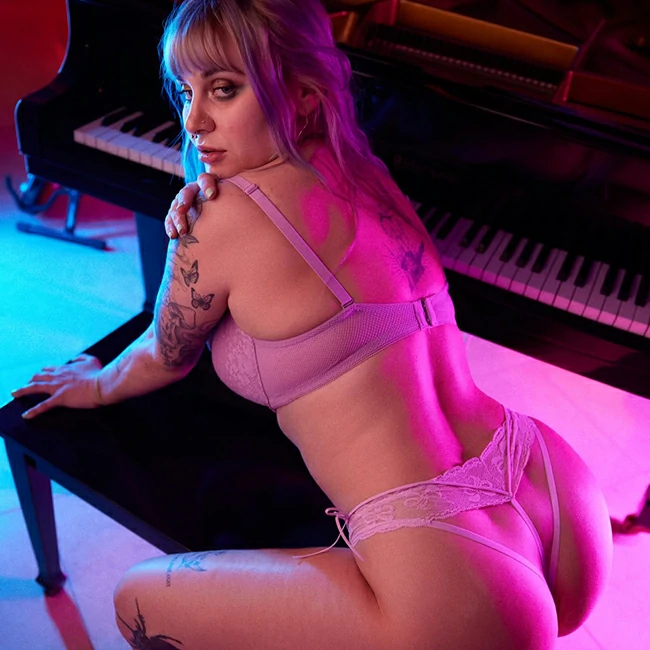 The Erotic Cherry Show
Setting the standard for an enticing Las Vegas night, this show promises to ignite your senses. Immerse yourself in an atmosphere charged with eroticism as the Cherry Girls captivate with their provocative interactions. The treat doesn't end there; the performance is peppered with private dances and performances, ensuring an evening of unending thrill.
Strap a Cherry Girl Show
Want to leave your guests utterly captivated? This performance delivers just that. It's a whirlwind of seduction, offering tantalizing lesbian acts that blend passion with pleasure. The show's climax – a strap-on display – promises to add that edge of intrigue that makes the night truly memorable.
The Cherry XXX Show in Your Las Vegas Hotel Room
Offering you the very essence of Las Vegas, this show is designed for those seeking the best. An hour packed with pulsating thrill awaits, from captivating lesbian acts to an adult exotic toy show, and much more. Let the night surprise you with private lap dances and unmatched stripteases.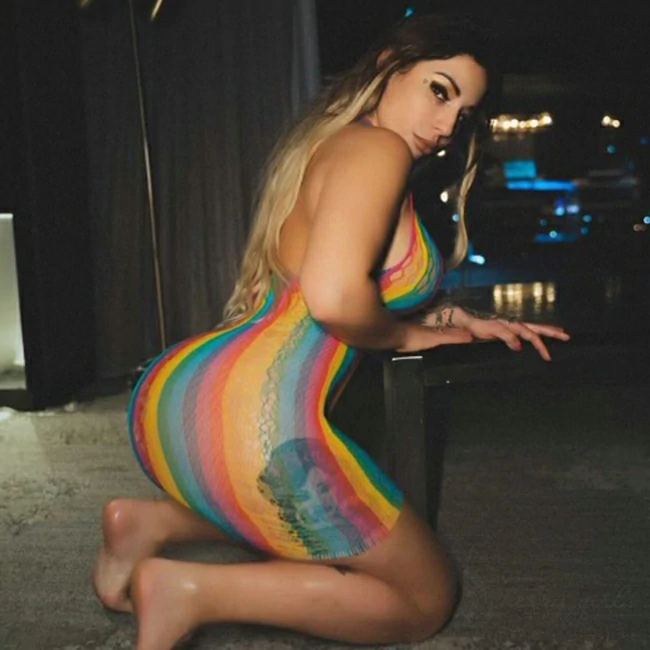 Couples & Solo Shows
Designed to cater to your every fancy, Cherry Girls Las Vegas introduces a unique blend of electrifying performances with this package. Whether it's tantalizing dances, seductive games, or even sizzling bed dances, the Couples & Solo Shows guarantee a roller-coaster of emotions and sensations.
Vegas Cherry Girl Show
Introducing the crème de la crème of Cherry Girls Las Vegas' offerings, this package brings the most enticing elements of Vegas to your bachelor party. Engage in interactive games, enjoy FULLY nude performances, and bask in the afterglow with private dances from the Cherry Girls. It's Las Vegas' entertainment at its absolute finest.
Party Bus Package
Why wait to get to the venue to start the fun? With Cherry Girls Las Vegas' Party Bus Package, the entertainment begins as soon as you arrive. Experience the city in a way you've never before, touring Vegas' hotspots with the city's finest adult entertainers. And the best part? Our Cherry Girls let loose, making every moment aboard unforgettable.
Cherry Girls Las Vegas brings an unparalleled experience, perfectly blending the vibrancy of Las Vegas with the raw passion of adult entertainment. Whatever your desire, their packages are crafted to exceed every expectation, ensuring memories that last a lifetime.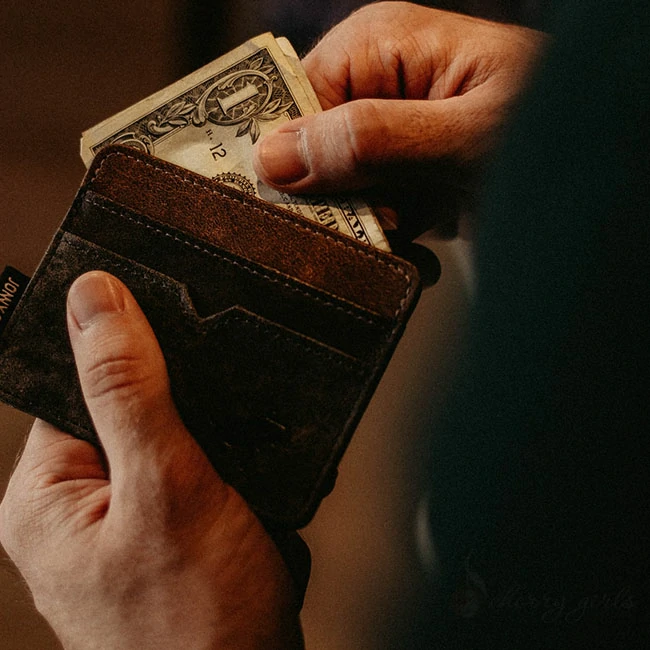 Avoiding the Traps: Hidden and Unexpected Costs
For a bachelor party, especially one involving strippers for hire in Las Vegas, it's crucial to be aware of potential pitfalls. Here are some of the hidden fees and unexpected costs you might encounter:
Venue Cover Charges:

While many entertainment venues might advertise a particular entry fee, there can often be additional charges once inside. Especially in high-end clubs or adult entertainment venues, a secondary cover charge for exclusive areas or performances can surprise many party-goers.

Service Fees:

While the base price for hiring performers might seem reasonable, there are often additional service fees tacked on. This can range from booking fees to transportation costs for the performers.

Tipping Etiquette:

In Las Vegas, tipping is not just appreciated, it's often expected. From servers to entertainers, it's important to factor in gratuity. Forgetting this can lead to an unexpectedly higher end-of-night bill. If you're unsure about tipping in Vegas, I found

this post on the ultimate 2023 guide to tipping in Las Vegas

. 

Premium Seating or VIP Areas:

If you're looking for a more personalized or intimate experience with the performers, VIP areas might be recommended. However, these areas can come with a premium price tag, often not mentioned upfront.

Bottle Service Minimums:

Opting for bottle service? Be cautious. Some venues have minimum spend requirements for bottle service, especially on busy nights.

Cancellation Fees:

Plans change, and in the excitement of Vegas, sometimes pre-booked entertainment might be overlooked. However, be wary of cancellation policies; many entertainment providers might have steep fees for last-minute changes.

Upgrades and Add-ons:

Once the night gets going, you might be tempted by various upgrades or special performances. While these can certainly elevate the experience, they also come with an additional cost.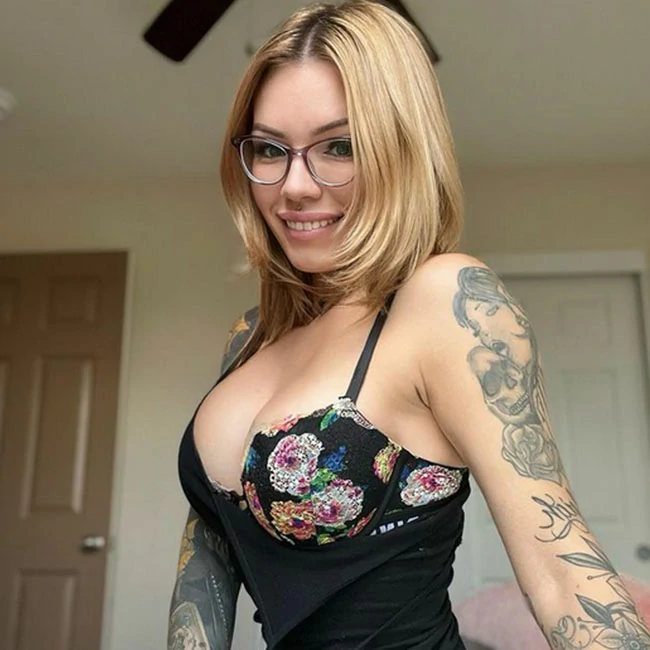 Final Thoughts On The Average Cost For a Bachelor Party In Las Vegas
A bachelor party in Las Vegas, filled with the electric charm of adult entertainment, promises memories that will be cherished forever. However, being forewarned about potential hidden costs can make a big difference, ensuring that the memories are solely of the good times. Choose reputable entertainment providers like Cherry Girls Las Vegas who are transparent about their charges, and always read the fine print. Celebrate with ease, knowing that you're getting the best value for your money and a night that the groom will never forget.